Our Team

Teachers include seminarians and instructors who have degrees, and certificates from institution of higher learning. Students enrolled in SJCIBS will receive a Certificate of Completion and participate in SJCIBS Graduation Ceremony after successfully completing required core courses and electives (10 Classes) from SJCIBS.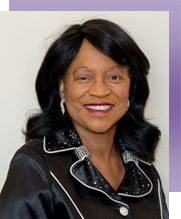 SIS. WILMA STEVENS
President of St. James Community Institute
for Biblical Studies
Email: wasatx@aol.com
Phone: (512) 497-2391
Graduate of University of Tennessee BS/M.Ed in Education Baptist Training Union Director, Vacation Bible School Director Promotional Director for the United We Build Campaign Christian Discipleship Director Sunday School Superintendent (Tennessee) Onion River District Association Secretary (Tennessee) Pastor Pulpit Committee
Pastor and Wife Anniversary Committee Women Day Servant Leader Award 2016 Women's Day Chairperson- 1985 Sunday School Youth/Adult Instructor St. John Landmark Scholarship Committee St. John Landmark Youth Congress Instructor St. John Regular Congress Bible Drill Judge Norman Elementary School - Teacher of the Year- 2004
Wilma Henderson Stevens was born into a home that taught, modeled, practiced and valued a Christian lifestyle. At the age of 5 months old, Wilma's father, Larnie Henderson, went home to be with the Lord leaving her mother, Ollie, with 3 small children; a son, LB age 4; and two daughters, Ima Joyce age 2 and Wilma age 5 months old. Now alone, her prayer of challenge was for God to help her provide her children with a sense of purpose, direction and a deepening Godly heritage that would outlive her.
The established legacy would continue in the Henderson's honored home where shelter and protection from uncertainty stood bolstered by a sure foundation in Jesus Christ. Immersed in the beautiful tradition of Christian duty, Wilma and siblings went to church every Sunday, starting with Sunday School, moving into morning worship and concluding with evening worship. The week had its itinerary of Wednesday Prayer Service, Choir Rehearsal, auxiliary meetings, or anything that had to do with church. Wilma is expressly grateful for her Mother. She indeed left her a priceless gift, a spiritual legacy, which instilled a belief in Jesus Christ as the Son of the Living God and Savior of the world.
At the age of seven, Wilma accepted Christ as her personal Savior and knew even then that she wanted to live her life for Christ. Her grandfather, Rev. A.E. Willoughby, the watchman and warrior of the family and a Baptist Pastor, strengthened Wilma's faith through teaching her the Word of God. Rev. W.G. Willoughby, her uncle, assisted in her spiritual maturity in times of…and you shall teach them diligently to your children, and shall talk of them when you sit in your house, and when you walk by the way, and when you lie down, and when you rise. (Deuteronomy 6:7) Wilma, solidly nurtured to believe in the awesome power of God, purposefully lives to serve and worship Him with excellence. "Whatever you do, do it all for the glory of God." 1 Corinthians 10:31 serves as a life's banner. Wilma continues to be blessed by the eternal gift of the Savior and the spiritual legacy of family pastors: her Mother, (Rev. O.B. Henderson Wynne); Stepfather, (J.A.Wynne); and grandfather, (Rev. A.E. Willoughby). This lasting legacy is further set in stone by her sister, uncles, aunt, niece, nephews, and cousins, all ministers of the Gospel.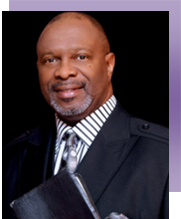 REV. DR. B.W. MCCLENDON, SR. Pentateuch
Marriage is Not for Children
President of St. James Community Institute
for Biblical Studies
Email: wasatx@aol.com
Phone: (512) 497-2391
Dr. McClendon received a Bachelor of Arts from LeTourneau University in Longview, Texas; a Political Science Certification from the University of Texas at Tyler; a Masters in Theological Studies and earned Doctorate of Ministries from Perkins School of Theology at SMU in Dallas, Texas.
He was Adjunct Professor of Religion at Jarvis Christian College in Hawkins, Texas. He and his lovely wife, Bernetta, founded the Maranatha Marriage & Family Ministries, International to help strengthen marriages and families. They are the proud parents of five wonderful children (one deceased) and grandparents to 10 spry and energetic grandchildren.
Dr. McClendon has been pastor of the St. James Missionary Baptist Church since 1993. He was the pastor of several churches prior to being called to St. James. (Longview, Marshall and Terrell, Texas) Under his leadership at St. James, he has given birth to several ministries and campaigns. In 1997, he initiated the "United We Build Campaign", which resulted in the current edifice at 3417 East Martin Luther King Jr. Blvd. in Austin, Texas. Another milestone was the creation of the St. James Center for Biblical Studies.
Dr. McClendon served as a Board Member of the Marriage and Family Therapists council and a member of the Texas State Board of Examiners . He is a certified instructor for PREP-Within Our Reach and Family Wellness through the Texas Health and Human Services Commission. In addition, he serves as Vice President of the St. John District Congress. He encourages men to be the "prophet, priest, provider and protector" of their families. His love for preaching the uncompromising Word of God has gained him the notoriety of being "a Pastor with a heart for the people".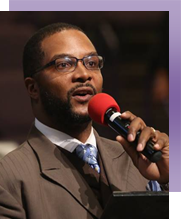 Dr. Leon McCowan
Chancellor of St. James Community Institute for Biblical Studies
Dr. Leon McCowan was born in Dallas, Texas, but grew up in DeSoto, Texas. He graduated from DeSoto High School in 1992 and graduated from the University of Texas At Austin, December 1997 (Bachelor of Business Administration). His bi-vocational (17+ years with the State Government) and has been Martial Arts Instructor (Black Belt) since 2008.
Dr. McCowan was saved in 1993 and joined St. James, July 2000. He accepted call to the ministry, October 2001 and was licensed as a Minister, December 2001. He has held various leadership positions at St. James since 2004.
He graduated from Austin Graduate School of Theology, May 2006 (Master of Arts in Theological Studies) and assisted with Pastoral Preparation Training through the St. James Community Institute for Biblical Studies, 2007 â€" 2009. Dr. McCowan became the Associate Pastor of St. James, July 2013.
He completed doctoral requirements at Dallas Baptist University, February 2014 and graduated from DBU, May 2014 (Doctorate of Philosophy). He was ordained as a Minister, May 2014.
Dr. McCowan met his second greatest gift, Stephanie, in the Singles' Ministry of St. James, September 2000. The LORD blessed them and they married, July 2001.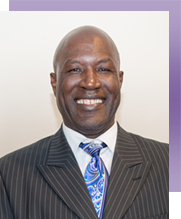 REV. DR. NATHAN ROBERTSON, JR., Homiletics, Part I and Part II
Dean
Rev. Dr. Robertson was called to the ministry in 1993 and was licensed to preach at Rehoboth Primitive Baptist Church under the watchful eye of the late Elder RD Reese. In January 1997, Greater Mount Moriah called Rev. Dr. Nathan J. Robertson, Jr. as their fourth pastor and he was ordained an Elder of the Primitive Baptist Church.
Rev. Dr. Robertson grew up in Austin where he attended AISD Schools and graduated from Lyndon Baines Johnson High School. He also attended Tennessee State University where he earned a Bachelor Degree in Business Administration. He also earned his Master of Divinity degree from Austin Presbyterian Theological Seminary. Rev. Dr. Robertson earned his Doctor of Ministry degree from Gordon-Conwell Theological Seminary under the mentorship of Dr. Haddon Robinson, as he is committed to a life-long pursuit of excellence through education.
He serves in the El Bethel District Association as the Vice Moderator. He also serves the Texas State Primitive Baptist General Convention as the Chairman of the Board of Evangelism. Also, Rev. Dr. Robertson has become the Homiletics Professor at the St. James Center for Biblical Studies, Austin, Texas.
Rev. Robertson has published a sermon in the African-American Pulpit, regular contributor to SermonCentral.com and continues to write and develop innovative lesson plans and sermons for the Church, District Association as well as the State.
Rev. Dr. Nathan J. Robertson, Jr. is the loving husband of Sister Sharon Robertson and the proud father of Hannah Rose and Sarah Rebecca. Rev. Dr. Robertson is highly committed to his family and the family of God.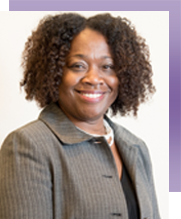 SIS. TINA VANHOOK
The Study of the Poetic Books of the Bible Part I and Part 2, Instructor and Biblical Institute Registrar
Tina VanHook
Presently enrolled in Texas A&M to complete Bachelors of Science.
Expected graduation date is December 2019.
TEACHING & MINISTRY EXPERIENCE
Began teaching biblical studies with small ladies' group for a non-profit agency called Austin Christian Living from October 2015 â€" December 2016.
?Serves as a teacher with the St. James Church School "Single Women" class 2017 - present
Serves on the New Comers Ministry â€" curriculum writer for the Discipleship training classes â€" subject matter: The Church. April 2018 - present
Began teaching with SJCIBS Spring 2018 â€" present
Serves as a member of the St. James Strategic Planning Committee and the Adult Women's Praise Dance Team.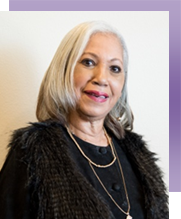 SIS MARY E. KEARSE ASHFORD
Deacon Wives Instructional Training -502
EDUCATIONAL BACKGROUND
Austin Community College - Associate Degree
Huston-Tillotson University - Bachelor of Arts
University of Texas - MLS
CAREER INFORMATION
Mary Kearse Ashford is a now retiree who worked in the field of education for 36 years. Upon graduation, she began her teaching career with AustinISD. She left Austin ISD and became the Alumni Affairs Director for HTU for thirteen years. She returned to AISD, and for the next ten years, worked as a Librarian for Gus Garcia Middle School.
While Alumni Affair Director, Ms. Ashford was instrumental in getting the Historical Markers on the Campus and on E. 11st, the Brick Walkway on campus, coordinated several Alumni Cruises, and increase in Alumni participation and giving. Ms. Ashford is a very active member of St. James Baptist Church where she serves in many auxiliaries. She organized the St. James Baptist Library, where she serves as the Librarian.
PASS COMMUNITY INVOLVEMENTS
Texas Historical Commission
Austin Public Library Commission
Travis County Grand Jury
Austin Arts Commission
President of Huston-Tillotson International Alumni Association
Huston-Tillotson University Alumni President Austin Chapter
Presently, Ms. Ashford is a member of the Texas Library Association, where she serves on the Black Caucus Round Table.
She is a Life member of Sigma Gamma Rho Ro Sorority, Locally, she serves as Vice President for the Alpha Kappa Sigma, Austin Chapter, and Advisor for the under graduate Chapter at HTU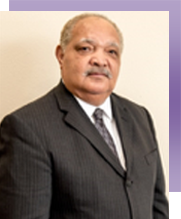 DEACON CHARLES ADAMS, INSTRUCTOR
Effective Prayer 405
Deacon Charles Adams Instructors:
Member of St. James since June 2002.
Elder/Deacon since November 2010.
Leader of Wednesday Night Prayer since 2003.
Teacher of Church School since 2010.
Prison Ministry member since 2003.
Graduate of University of Maryland, Frankfort Germany, 1984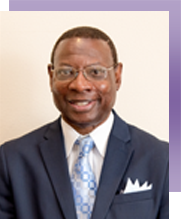 DEACON CRAIG ANDERSON, INSTRUCTOR
Effective Prayer 405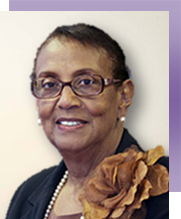 SIS SHIRLEY BROWN, INSTRUCTOR
Shirley Brown, RN, MBA-HCM
Parenting: From Conception to Adolescent Course - 804
Born: Vallejo, California
Bachelors degree in public management from HT, Austin Texas.
Masters degree in Healthcare Management from AIU, Ohio.
Registered Nurse/Brackenridge Hospital School of Nursing and the University of Texas at Austin.
Mission 1 President, Manager Helping Hand.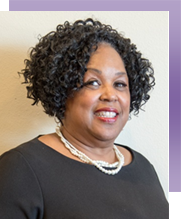 SIS VOLETA DENMON, INSTRUCTOR
Between the Testaments- 105
Voleta Denmon attended public schools in Austin and graduated from Huston Tillotson University. In 1982, she was hired as a Chapter 1 Reading teacher in AISD and worked 26 years as a teacher and a curriculum specialist on the elementary level. She finished her career in education as a College Readiness Site Coordinator at Kealing middle school.
Voleta received many awards in her illustrious 34 years as an educator in the Austin Independent School District such as AISD Teacher of the Year, AISD Instructional Specialist of the Year, and voted Who's Who among Black Educators.
She has served as a site coordinator, AISD district teacher mentor, district professional development trainer for summer school teachers, served on key committees for decision making on how to improve diversity in public schools, and trained educators in San Diego how to become effective leaders in a global society. Voleta took a non-certificated College Prep Program to become a Highly Certificated status at Kealing Middle School.
In 2014, she started a Community Summer Reading Academy at the St James Missionary Baptist church for grades K-5 grades. She is a firm believer that all children deserves a quality education to the very highest level.
Voleta is a member of St James Missionary Baptist Church where she serves faithfully under the umbrella of the Women ministries, Mass choir Chaplin, and adult Sunday school teacher.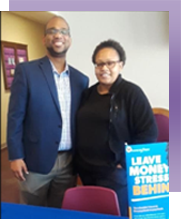 DEACON EDWIN and SIS. KAWAII CUMMINGS
The Legacy Journey - 503
The Legacy Journey, offered through Dave Ramsey and Ramsey Solutions, is designed to instruct how to take the "next step" from debt freedom to Biblical wealth management and legacy building. Debt freedom is not a prerequisite for this course; however, the mindset to pursue debt freedom is a requirement. Lessons each week are scripturally based and will be reinforced through review of a video that is required before the class session for the week. Classes will consist of discussion of the weekly lesson along with assignments that must be completed outside of the class session. In addition to Biblical wealth building principles students should expect to study elements of estate planning such as wills and tax management. All elements in this course ultimately lead to the proposed point of wealth building and management which is the understanding that all wealth belongs to God and a proper view and application of wealth is an important part of Kingdom building. Textbook: Legacy Journey Kit- $125.00.
Instructors: Deacon Edwin and Sis. Kawaii Cummings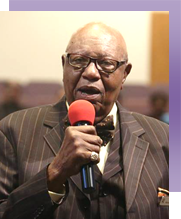 DEACON SAMUEL MATTHEWS, INSTRUCTOR
Deacon in the Black Church
Deacon Samuel Matthews has served as Chairman of the St. James Deacon Board for over 40 years. He is an Elder and a member of the Executive Board. He teaches Church School and is a member and past president of the EM Franklin Male Chorus.

DEACON LEE DENT, ASSISTANT INSTRUCTOR
Deacon in the Black Church
Deacon Lee Dent has served on the Deacon Board of St. James for over 30 years. He teaches Church School, sings in the EM Franklin Male Chorus, Goldenaires, and has served in the Food Service Ministry in the church for many, many years.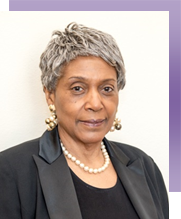 SIS JULIET NIOUS
Church Leadership Instructor
Board Member
I was born and reared in Galveston, Texas. I am the forth of four girls. Thanks to loving, supportive, guiding Christian parents, and my childhood church home, Macedonia Baptist Church, I learned about GOD and his Son, JESUS as a child.
All of my sisters and I graduated from Central High School (oldest black high school in the state of Texas), attended Huston-Tillotson College (now HTU) on a scholarship, thankfully. I attended Southwest Texas State University (now Texas State University) in San Marcos, Texas, where I pursued a Master's Degree in Public Administration.
I give ALL praises to GOD daily, for who HE is in my life. I have enjoyed 45 years of life with husband, John; we have one adult child and one grandchild. I thank GOD and my Husband who helped me to become owner of my own business, twenty-two years ago.
I am gratefully thankful for the career experiences in city, county, and state government. I am especially thankful for having the opportunity to help with the education and development of our youth, as a substitute teacher with Austin Independent School District. I have served as a Youth Sunday School Teacher, Co-Director of Vacation Bible School, member of Women's' Choir and Women's' Mission over the forty plus year membership at St. James MBC. Currently, I serve as Vice President of St. James' Deacon Wives, and as an instructor with the Center for Biblical Studies of St James MBC. I continue to grow through life's journey!
I enjoy music, dancing, movies, and family and friends moments…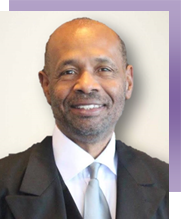 REV. ADRIAN SWEENEY Evangelism
Board Member
Rev. Adrian Sweeney gives directions to St. James Evangelism Ministry. He is Assistant Department Head to Inreach/Outreach Ministry. The Inreach/Outreach Department (I/O) serves St. James, Austin and Surrounding Areas, State of Texas, the U. S. and abroad, as led by the LORD, with the purpose of developing the local fellowship inward so that outward service can be done to build the Kingdom of GOD. He is a member of the School of Prophets and a faithful Bible Study teacher. His love and passion for Christ compels him to seek and save those who are lost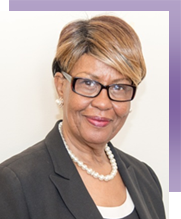 MISSIONARY BRENDA HERNDON, Layperson Preparation, Instructor
Missionary Brenda Herndon serves as the Women of Worship Director in the Women's Ministry. She sings in the St. James Mass Choir; she is an Adult Sunday School Teacher; serves on the Deacon Wives Board; and an effective, highly respected spiritual leader and prayer warrior. She is married to Rev. Edward Herndon.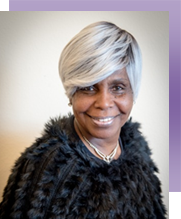 SIS. DEBORAH DUNCAN-HURDLE
Learning How to Eat to Live Biblically-803
Deborah R. Duncan Hurdle B.A., MSSW-LMSW is a native San Antonian and graduate of The University of Texas at Austin with a Bachelor's of Arts degree in Sociology. She is a licensed Master 's Social Worker and has a Masters of Science degree in Social Work.
Duncan Hurdle has been a member of St. James Missionary Baptist Church for 44 years and instructor in the St. James Community Biblical Institute since it was established. She is the manager of the Health and Wellness Ministry, Missions 5K Committee, member of the Mass Choir, 70+ Ministry supporter and a member of Mission I.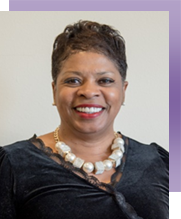 SIS ARNETTA WHITE
Christology, (108) Instructor
Board Member
Sis. Arnetta White received a Bachelor of Theology from Jacksonville Theological Seminary , Jacksonville, Florida and earned a Master in Christian Education from Mount Olive Bible Institute, Austin, Texas; She has additional Studies in Language Arts from Austin Community College, Austin, Texas.
Sis. White has served as a Sunday School Administrator, Cross Road House of Prayer and Administrator of Enrollment, Bible Fellowship International; Thesis Evaluator Board Member, Mount Olive Bible Institute –Austin, Texas.
Currently she is the Ministry Manager for Restoration and Reconnect; Adult Sunday School Teacher; Instructor, Mount Olive Bible Institute; Advisor, St James Senior Seventy Plus Ministry –Austin, Texas.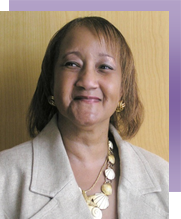 SIS CHERYL GIPSON
How the Bible Came to Be (106/107)
Sis. Cheryl Sterling Gipson attended TWU in Denton, Texas, Dallas Bible College, Dallas Theological Seminary, studied at Jerusalem University, and became Dean of students at Bishop Dunn College prep high school. She completed her BS at NTSU. She chaired the Board of Christian Education and wrote the Sunday School Lesson Commentary for the Post, Dallas Newspaper for the Black Community.
Sis. Gipson served as Vice President of EXPO, a non-profit organization whose mission was to assist parolees with reintegration, their families' needs; medical and/or spiritual.
She united with St. James Missionary Baptist Church in July 1997. Currently, she is an officer of the Women's Ministry; serves as a Church School teacher, officer in New Comers Ministry, and teaches in the St. James Center for Biblical Studies. She is married to Rev. Ronn Gipson. Her passion is God's Word and sharing it with others!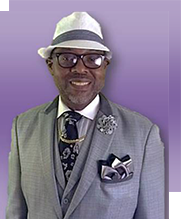 REV. FRANKLIN FIELDS TAYLOR
Systematic Theology 109 - 110
"For I am not ashamed of the gospel of Christ: for it is the power of God unto salvation to everyone that believeth; to the Jew first, and also to the Greek. For therein is the righteousness of God revealed from faith to faith: as it is written, The just shall live by faith. - Romans 1:16-17 KJV.
Born and grew up in Philadelphia, Pennsylvania

The Grandson of the late Rev. H.A. Sneed, Mt. Olive Baptist Church, Austin, TX and the

Grandnephew of the late Rev. E.M. Franklin, St. James Baptist Church, Austin, TX

Accepted Jesus Christ as his personal Savior in April 1973

Received from The Holy Spirit: the gifts of Evangelism and Teaching

Ministering through preaching for 40 years and teaching for 42 years

Licensed and Ordained

Church School Teacher

BTU Facilitator

Served as Vacation Bible School Director and Adult Class Teacher (1986-2017)

Served as Teacher St. James Center for Biblical Studies (2008)

Served as Team Leader in the St. James Baptist Church Prison Ministry (1996-2011)

Provided leadership and oversight to Church Training Ministry and Voters Registration

Served on St. John Landmark District Association Scholarship Committee

United We Build: Spiritual Advisor

Presenter at various workshops, conferences and Bible Study groups locally, statewide and nationally.

Reflections Newsletter contributor

Campus Manager, Austin Community College Riverside Campus (1999-2018)

Past President, Texas Association of Black Personnel in Higher Education, Austin Area Chapter (2007-2011)

Past Chair of the ACC Black Student Success Committee (2013)

Married (Marilyn) and have two Children and three Grandchildren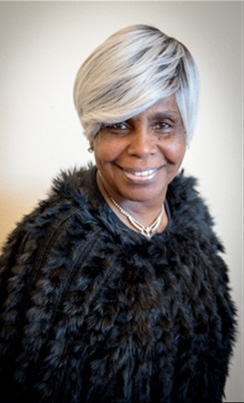 Sis. Deborah
Duncan-Hurdle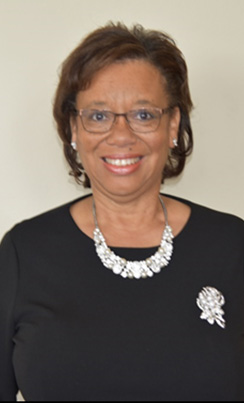 Sis. Letha Lewis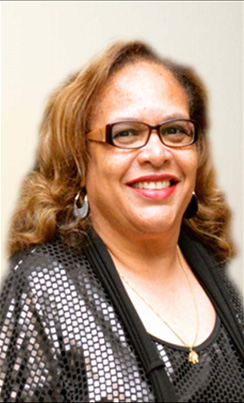 Sis. Linda Mayo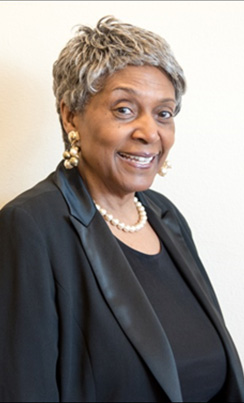 Sis. Juliet Nious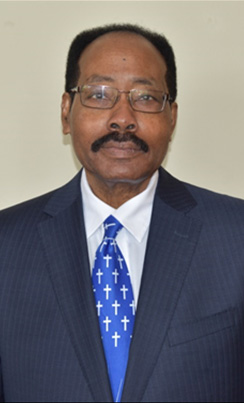 Deacon Thomas Owens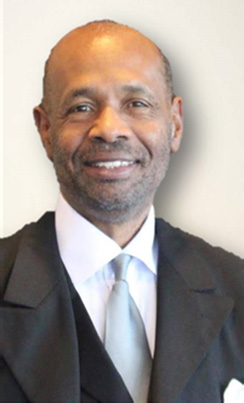 Rev. Adrian Sweeney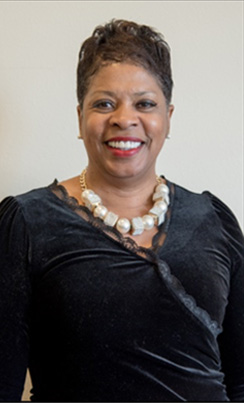 Sis. Arnetta White